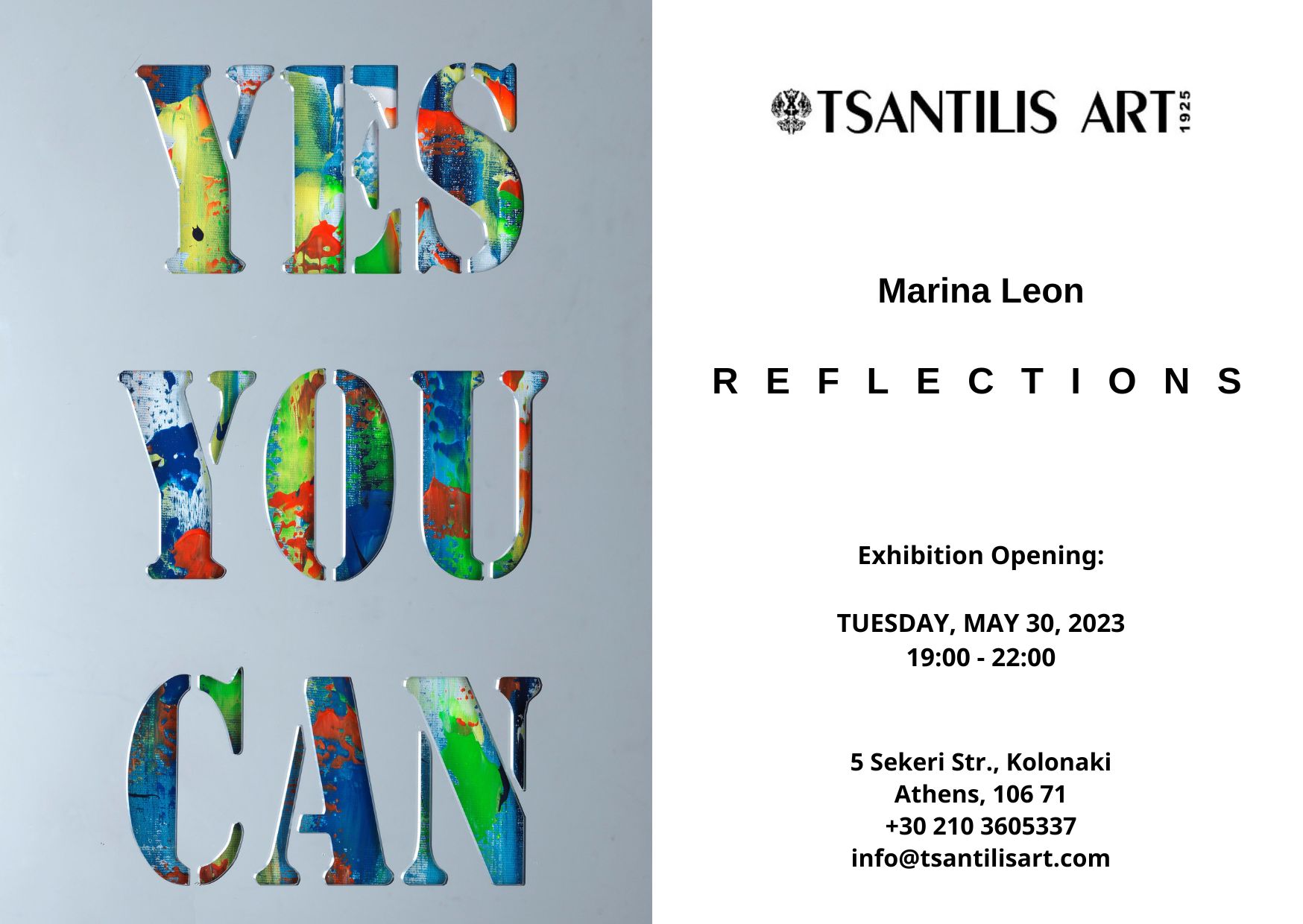 R E F L E C T I O N S
Marina Leon
Exhibition Opening:
Tuesday, May 30, 2023
19:00 - 22:00
'Tsantilis Art' Gallery presents Reflections, a solo exhibition by internationally acclaimed Greek artist Marina Leon.
Marina Leon was born and spent the early years of her life in New York City. She is a multifaceted personality and from an early age, she was interested in art. She creates her works with a variety of stylistic choices, inspired by both the trends of the contemporary art scene and her experiences.
In the exhibition Reflections, she presents a series of fifteen installations in which she has combined painting on canvas with construction made of modern industrial materials, such as metal and Plexiglas. The metal surfaces of the works bear fifteen philosophical apothegms, crafted with laser cutting. The gaps in the letters on the metal surfaces reveal Leon's paintings.
As archetypes of human collective consciousness, these apothegms transmit messages of strength and optimism to the recipient.